Dinner Cruise
Welcome aboard the 'Ratanui'

Cruising the tranquil Waitangi River to delightful Haruru Falls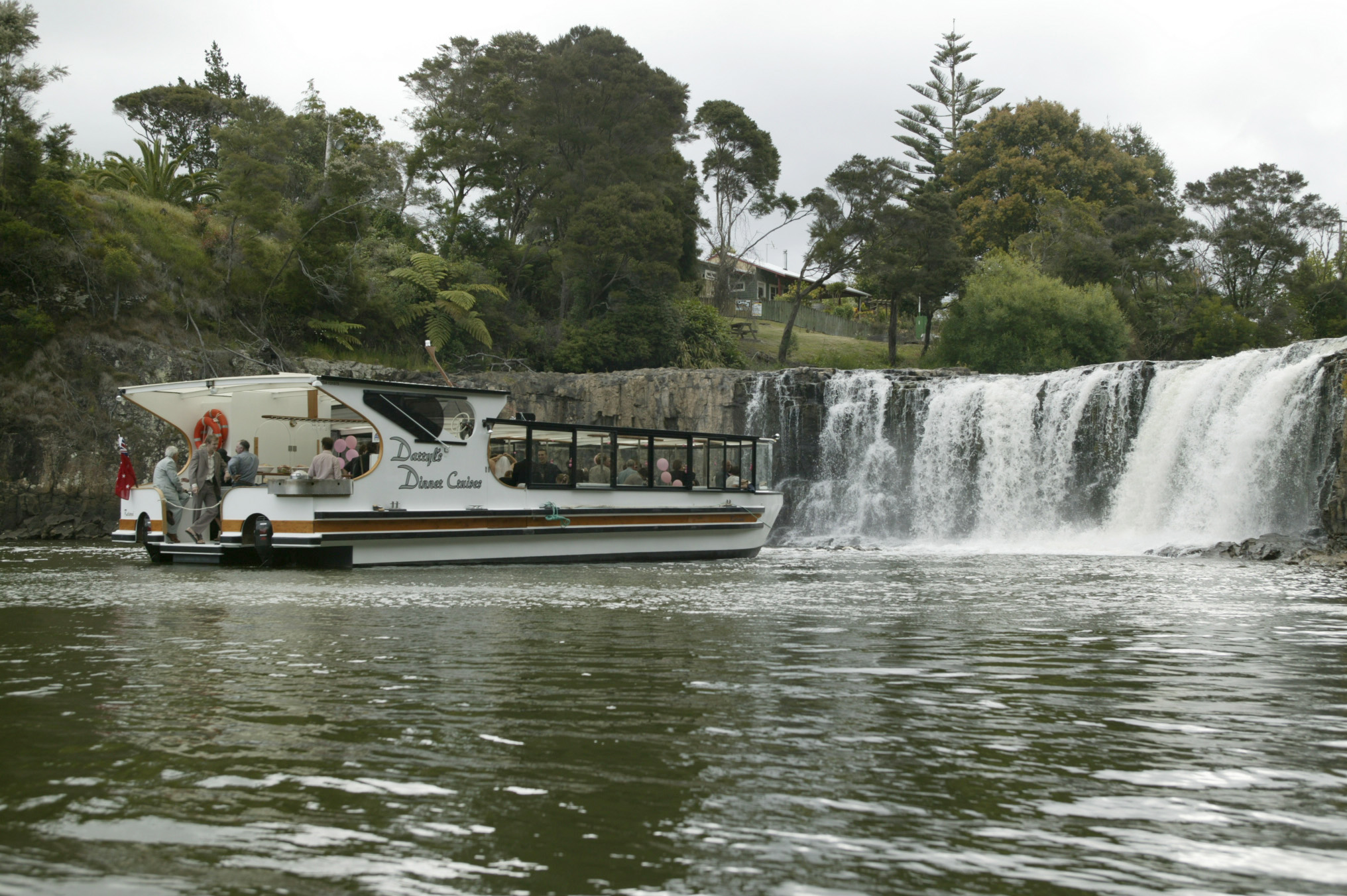 Darryl and his family had a dream 21 years ago, to start their own business showing visitors their backyard – the Bay of Islands, 'The Winterless North'. Offering travellers food and refreshments is a kiwi tradition, so why not pair it with a relaxing river cruise to see the sometimes wild Haruru Falls.
Join Darryl and the crew on board the Ratanui, a custom-built river cruising boat, made for gliding through the water of our calm inland waterways. This 2.5 hour cruise will take you along the Waitangi River, where the bird life is rampant. Grab your camera and see how many you can spot.
The friendly crew are a mine of information and love to share the history of the area. Relax in the comfy leather seating with a glass of your favourite drink, and mingle with the other travellers – you never know who you'll meet.
There is a cash bar for your convenience.
It's Dinner Time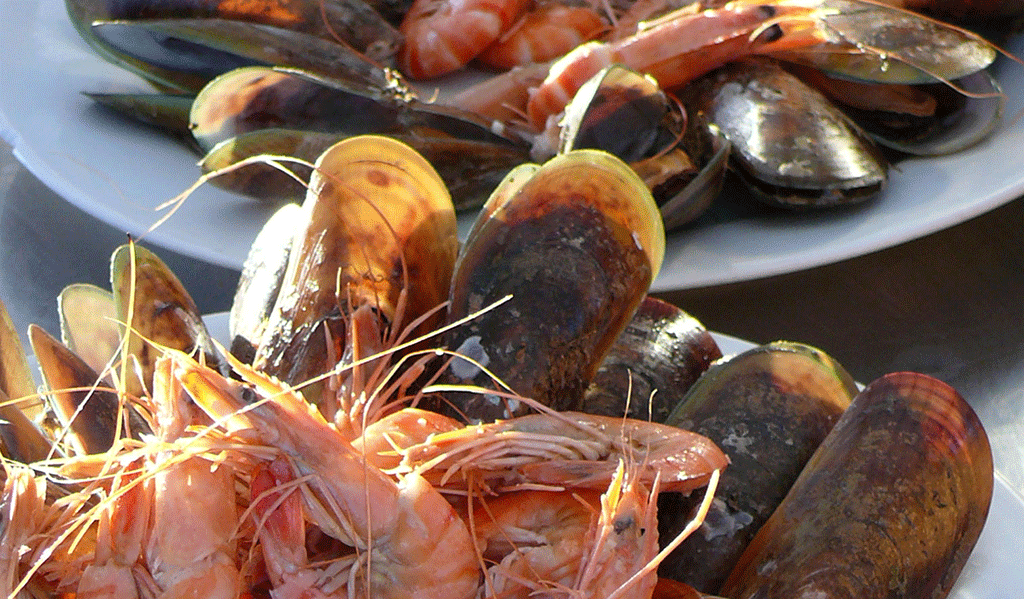 All of our food is cooked fresh onboard and served straight off the BBQ. Start with Tiger prawns and Green-Lipped mussels accompanied with bread and dips. Then choose from beef sirloin, lamb or steamed fish for your main. There's even a little kiwi marshmallow specialty to round off your scrummy meal.
Darryl's Dinner Cruise is a true kiwi experience and one of the unmissable things to do in Paihia.
DINNER CRUISE
DINNER CRUISE TO HARURU FALLS
2.5 hours
Adult – $140.00
Children – $55.00 (5 – 14 years inclusive)
Under 5's – Free of charge
Rates in NZ Dollars.
Valid from 1st Aug 2023 – 31st July 2025
Please Note:
All cruises are subject to availability, passenger numbers and weather conditions. Darryl's Dinner Cruises reserves the right to cancel any departure without prior notice in the interest of passenger comfort and safety.
Vegetarian meal options available on request